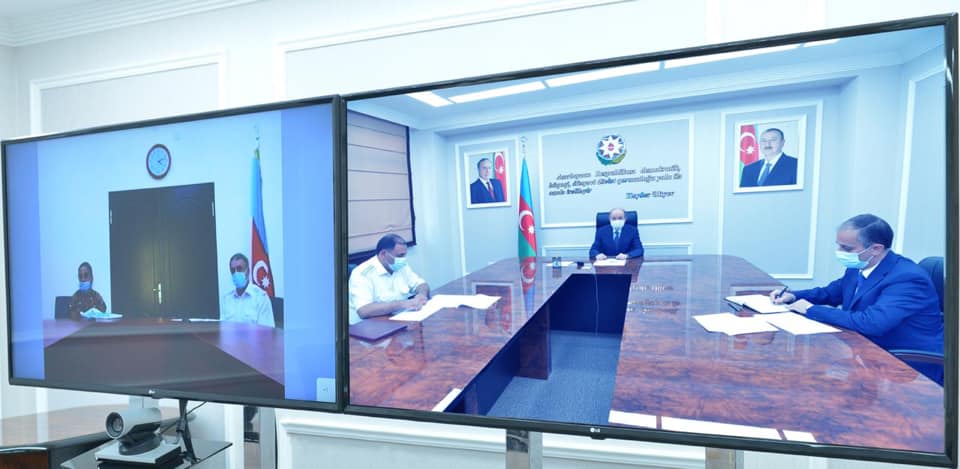 The Ministry of Justice pays constant attention to the instructions of the President of the country, Mr. Ilham Aliyev, to provide decent service to the people, to treat their appeals with care and sensitivity.

For this purpose, the ministry has established rules for video reception of citizens, as well as provides the consideration of citizens` appeals electronically, including through social media, as well as via hotlines in the special quarantine regime in connection with the global pandemic COVID-19, the leadership of the ministry and structural agencies hold receptions in video format with the constant application of modern ICT.

The Minister of Justice Fikrat Mammadov held a video reception of citizens living in different regions on the 27th of August.

The appeals of the citizens registered for the reception through Ganja, Shaki, Shirvan, Sumgayit and Imishli regional justice departments were heard in the form of videoconferences, and relevant instructions were given to the relevant officials to take necessary measures to resolve the raised issues.

Residents of the regions expressed gratitude for the work done by the President and First Vice President against the global pandemic, the caring and sensitive attitude to the protection of public health and safety of population, and expressed satisfaction with the organization of their receptions in video format.